About

Established in 1914, Peterson Spring is the largest privately held spring manufacturer in North America. Through designing, manufacturing and supplying springs, snap-rings, wire forms, clips, clamps, stampings, and a variety of sub-assemblies, Peterson Spring has expanded to 13 worldwide locations.
Drawing on the work ethic instilled by our founder, while continuing to create the latest product improvements, Peterson Spring is committed to the quality and precision of the products and services provided to its customers.
With a large volume of applications in markets such as automotive, industrial, agricultural, furniture, and appliances coupled with an existing market presence in many other segments, Peterson Spring has grown to become a global leader in its class.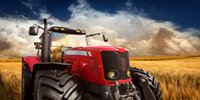 · Appliance · Medical
· Agriculture · Furniture
· Lawn & Garden · Prototype
· Heavy Equipment
· Low Volume Orders

At Peterson Spring our corporate culture is
discipline in everything we do. Hard work and integrity lead to operational and business excellence.
Supplier Directory Categories
Peterson Spring - Technical Products Center is also listed in these categories: