About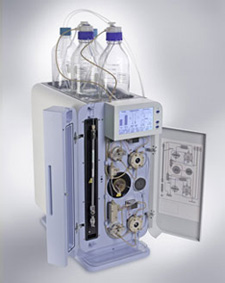 Pickering Laboratories has been advancing the science and chemistry of post-column derivitization for 25 years by developing equipment, reagents and methodologies that raise industry standards. Scientists look to Pickering Laboratories to support and further their research and analysis of chemical compounds. They are the only company in the HPLC industry focused entirely on post-column systems, chemistries, methods and software for the analytical market.
Pickering Laboratories, Incorporated makes it easier for laboratories to analyze difficult to detect compounds very specifically and reproducibly. In doing so, they are guided by a simple vision: Guaranteed Chemistry. Because they manufacture the instruments, columns and chemistry to support them they can guarantee the results.
Since their inception in 1984. Pickering Laboratories has been a pioneer in the use of High performance liquid chromatography (HPLC) and Post-column derivatization technology to develop instruments and chemistry to solve analysis challenges in the fields of environmental and clinical testing.
Pickering Laboratories sells in 150 countries in North and South America, Europe, the Middle East, Africa, Asia, the Pacific Rim and the Caribbean.
Pickering Laboratories employs a team of dedicated research chemists, application chemists, engineers and operations specialists led by a team of experienced managers. Together they sell direct and through 87 distributors worldwide.

Market trends driving long-term growth in separation sciences:

World food export markets adopting EU and USEPA pesticides and herbicides testing protocols.
Emerging standards for Mycotoxin testing in food products in US and EU.
Growing demand for Amino Acids testing for clinical and pharmaceutical product quality control.
The adaptability and flexibility of the HPLC Post-column derivatization method to new challenges in Biotech and pharmaceutical markets.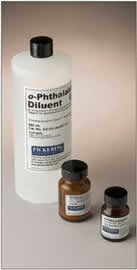 As a result of these market trends, Pickering Laboratories has growth oriented research in the analysis and testing markets:
Mycotoxins in alcohol products and feed
Nitrate/nitrite in food and feed testing
Neomycin testing in animal feeds
Building on Pickering Laboratories' strengths in product research and development they expect to continue to find new applications for the Post-column derivatization technique.
Pickering Laboratories is focused on two major analytical testing markets. USEPA required testing for Carbamates and Glyphosate in crops specified by EPA 531.2 and the Clinical and pharmaceutical laboratory analysis of Amino Acids.
Pickering Laboratories Inc. is an equal opportunity employer and supports the communities they do business in.
Supplier Directory Categories