About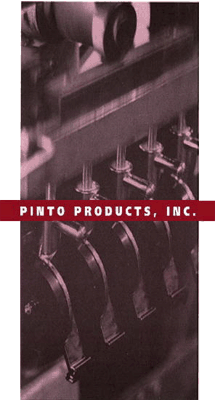 Pinto Products specializes in complete product manufacturing work for a variety of industries. At Pinto Products, they believe that a balance between lean manufacturing techniques and strong personal relationships is the model for success. From the beginning of a project to final delivery, they focus their energies on continuous improvement and the belief that customer satisfaction is paramount.
Pinto Products' comprehensive ISO 9002 quality system drives its continuous improvement and attention to detail ensures that your products are delivered on time at the lowest possible price.
Full Service Manufacturing

Assemblies
Sub-Assemblies
Tooling
Prototypes
Private Labeling

Assemblies

Components
Testing
Reliability/Validation

Machining and Fabrication

Punching
Machining
Stamping
Welding


Finishing and Plating

Anodizing
Plating
Painting
Call Pinto Products today and let them help you with your manufacturing needs.
Supplier Directory Categories