About
Manufacturer of premium springs, forms and assemblies since 1951
The story of the success of The Precision Coil Spring Company actually began long before the fledgling company was acquired by Albert Goering in 1957.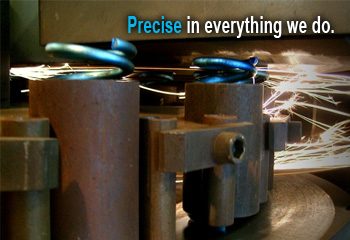 In fact, the entrepreneurial spirit that drives Precision Coil Spring today can be traced back to early in the 20th Century when Albert's father owned a meat packing plant in the mid-west. With proceeds that came from selling the company, Albert and his two brothers were each given the opportunity to buy the business of their own choice.
Albert was drawn to the booming economy of the West Coast in the 1950s as part of his search to acquire a company. He found Precision Coil Spring, a small spring manufacturing plant founded in 1951 by Lucian and Lillian Hinch. But the small organization was floundering and struggling to survive. Sensing opportunity and with big dreams and plans for success, Albert purchased Precision Coil Spring from the Hinch family in 1957.
As part of his plan to turn the company around, he redirected the focus of the business from normal springs to highly engineered applications for growing industries such as aerospace, medical and high tech segments. This shrewd strategy paid handsomely, and for the next three decades, Precision Coil Spring grew to become an industry leader in spring manufacturing.
In 1985, his son, Bert, joined Precision Coil Spring full time and began to learn the inner workings of the business. The two of them jointly owned and operated the business together for many years, giving Bert valuable exposure and learning the skills necessary to successfully manage a highly technical business.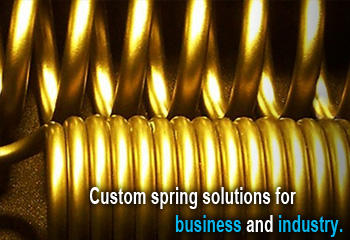 In 2003, Bert took over majority ownership of Precision Coil Spring and has continued to transform and grow the company just as his father did for many years. He has introduced products into new markets and continues to invest in equipment, allowing the company to produce a wider variety of products with greater efficiency.
Continuing into the next generation of Goering entrepreneurial spirit, Bert's children, Natalie and Chris, have started learning the family business. Learning from their father is giving the next generation of Precision Coil Spring leadership a true understanding of the business, manufacturing work ethic, and leadership skills necessary to ensure Precision Coil Spring stays healthy and strong for many years to come.
Supplier Directory Categories
Precision Coil Spring Company is also listed in these categories: