About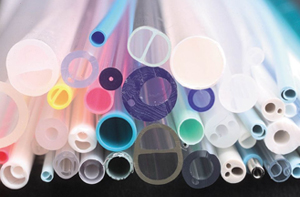 Precision Extrusion, Inc. of Glens Falls, New York, an ISO 9001:2000 certified manufacturer, is a leader in the design and manufacture of custom, high quality plastic extrusions and coextrusions for the medical device industry and commercial applications. They have years of experience working with their customers to design custom tubing to meet specific product needs.
Precision Extrusion supplies leading medical device and other industrial manufacturers around the world with custom tubing extrusions. As a global supplier of thermoplastic medical tubing, they have tremendous expertise in what they do. All of their products meet strict quality manufacturing standards. They offer both tubing and beading.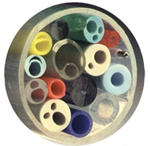 At their facility, highly skilled technicians manufacture a wide variety of small diameter plastic tubing, used mainly in the medical device industry for catheters and other devices. Precision Extrusion's experience with medical extrusion has made them one of the leaders in the industry. As a supplier for leading medical manufacturers around the world, they are dedicated to quality. Their well-refined processes allow them to precisely control dimensions on multiple lumens. Even with tight tolerances, their tubing meets or exceeds custom requirements. Precision Extrusion can arrange multiple lumens, with inside diameters and walls as small as 0.002 inches, to meet your custom specs. Their highly specialized equipment allows them to provide you with unique services, such as their coextruded tubing that can have colored stripes of different materials, multi-layer tubing with different hardnesses and performance characteristics, braided shaft, and various others.
Supplier Directory Categories
Precision Extrusion, Inc. is listed in these categories: