Profile Home
About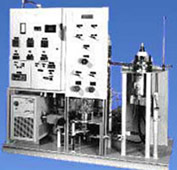 Since 1954, PPI has been serving the chemical, petrochemical, fuel cell, hydrogen refueling, industrial gas, pharmaceutical, and related industries with expertly engineered equipment for gases and liquids under pressure. Their diaphragm compressor, stirred reactor, and magnetic mixer equipment is installed in research facilities, pilot plants and production sites worldwide. Their staff of engineers and designers are called on daily to provide innovative solutions to a wide variety of applications.
If your application requires you to work under pressure, be it cylinder filling, hydrogen fueling technology for fuel cell applications, hydrogen compressors, high pressure synthesis, catalyst screening, LDPE plant piping, polymerization, hydrogenation, mixing and so on, PPI is likely to have a solution for you at very competitive prices.
Reliability in Engineering
PPI is an engineering-based company with decades of experience. Through this wealth of expertise, they have been responsible for many innovative developments in high-pressure equipment, including design concepts that have become not only proprietary patents, but industry standards as well.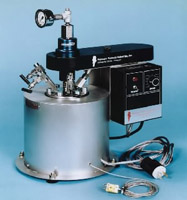 Their engineering and design groups develop and analyze each standard or custom product to assure optimum function, safety, and maintainability. With such resources as a fully integrated CAED system, every PPI design meets stringent internal company standards and can comply with such industry codes as ASME, Section VIII, Divisions 1 and 2.
Reliability in Manufacturing
Advanced designs require precise manufacturing. Their manufacturing facilities are equipped with state-of-the-art automated metalworking equipment, often specially modified to work to PPI's strict tolerances. Experience and hand craftsmanship are also important factors, especially in the assembly of system components, including piping and instrumentation.
Further, each completed product is thoroughly tested. Their test facilities include high-pressure hydrostatic pumps to 200,000 psi (13,500 bar), gas compressors, and mass spectrometer leak detectors.