About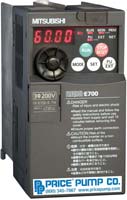 In 1932, E. L. Price established the company in Emeryville, California. During the 1930's and 1940's the focus was on the manufacture of agricultural pumps. The company relocated to Sonoma, California in 1948. Jack Price, the son of E.L Price, headed the firm during the 1950's. When Leon J. Paul acquired Price Pump in 1962, he retained the Price brand name because of its well-established reputation for quality and service.


In the early 1960's, Price Pump saw the need for small stainless steel pumps and responded with both 316 SS and Hastalloy models. In 1967, Jack Brown was hired as the company's first general manager. Under his leadership, the company began to shift from agricultural to industrial and special-purpose pumps. By the late 1980's, the agriculture market, once Price Pump Company's mainstay, had been all but re-placed by the finished chemical, industrial laser and semiconductor manufacturing markets. These markets require both non-metallic and stainless steel pumps for solvents, specialty chemicals and high temperature-high-pressure ultrapure water in the production of their printed circuit boards. About 80 percent of the liquid-cooled laser manufacturers in the United States use Price Pumps to move ultra pure water to cool the lasers for medical and industrial use.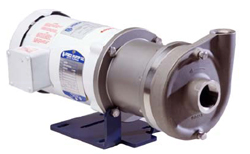 By 1979 Price Pump Company had outgrown its 3,600 square foot rented space on 4th St. East and moved to a 10,000 square foot facility on Sonoma's Eighth Street East. Upon Jack Brown passing in 1984, Gene Webb was appointed General Manager. Five years later, in 1989, increased sales necessitated the construction of a 32,000 square foot facility two miles further down Eighth Street East – at 1 Pump Way (21775 Eighth Street East).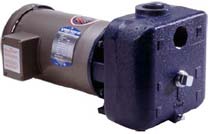 The company recognized that its new markets required fast delivery and exceptional service. In 1992, Bob Piazza was recruited to be President of the company. He brought 24 years of pump experience in marketing, operations, engineering and sales and lead the changes to embrace the SQC / JIT manufacturing efforts which are still in place today. The standard delivery time for most pump companies was six to eight weeks. In order to have a competitive advantage, Price Pump's lead times needed to change; standard product delivery times were cut to 10 business days for any product listed in its catalogue. Today, Price Pump offers four different deliveries: standard seven to ten day shipment, two to six working days, VIP (Very Important Pump) - same or next day shipment, and PONY Express parts - same day shipment. Quality, application support and service are the value added cornerstones of their success.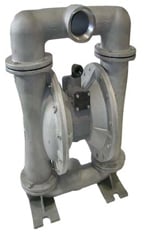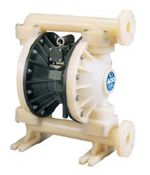 New technology and changing markets have continued to prompt the evolution of Price Pump Company's products and manufacturing facilities. Maintaining its emphasis on providing pumps for the new technologies, Price Pump Company has applied standard pump design to innovative new pump applications and methods of manufacture. New applications include working in environmental cleanup, and filtering restaurant-cooking oil in deep-fat fryers, as well as, introduction of several magnetically driven sealless pump models since 1994.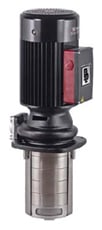 In January 1999, the company acquired the air operated diaphragm (AOD®) pump line from ITT-Marlow. The AOD® product has superior features to its competition and Price Pump engineers have added additional ones that make the AOD® line one of the premier air operated diaphragm pumps on the market today The introduction of the AOD® line has doubled their distribution network and provided access to new geographical markets for centrifugal pump products.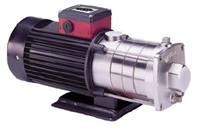 September 2007 saw Price Pump partner with Mitsubishi Electric Automation and introduced a line of Variable Frequency Drives (VFD) that complemented Price's broad line of centrifugal pumps. With drives available to 50Hp accompanied by Price's world-class technical support, users are now able to easily get the specialty assistance need to augment their applications with the performance features and energy saving capabilities of these superior quality drives.
In March of 2008, Price Pump Company launched a new line of multi-stage, pressed stainless steel centrifugal pumps to support growing demand for competitively priced pumps in the chiller, pressure boost, filtration and domestic water applications.
In marketing its products worldwide, Price Pump emphasizes its competitive edge by providing a broad line of quality products, superior service and technical support, competitive prices and quick deliveries to meet the challenging needs of its customers.
Supplier Directory Categories
Technical Articles