About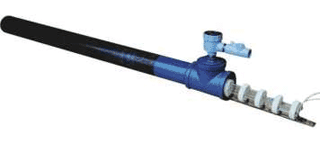 Process Heating Company (PHCo) began back in 1947. Its mission was and continues to be the production of the most dependable source of heat for temperature sensitive products.
This is accomplished by utilizing low watt density, dry well design elements. Low watt density (3 watts per square inch is standard!) means reduced heater surface temperature to eliminate coking or build up on the heater sheath and damage to the heated products. The dry well design makes service simple, allowing the elements to be removed without draining your tank or system.
Process Heating Company will design and build a heating system to fit your exact needs.
Product Information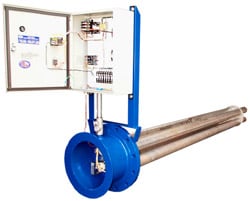 Precise temperature controls and total dependability make PHCo's Lo-Density Heaters perfect for heating asphalt and petroleum derivatives, animal fats and oils, lube oils, hydraulic fluids, molasses, lignites, waxes, paints, and other temperature sensitive materials.
PHCo's Flanged or Unitized Heaters fit easily into any tank or vat. They are 100% efficient, remarkably dependable and fully automatic.
PHCo's Rigid Tubular Electric Heaters are the durable and trouble-free workhorses of the industry.
Hot Oil Heat Transfer systems provide highly efficient automatic temperature control and pumping of transfer fluids.
PHCo's Insulated Pump Enclosures are an excellent example of Lo-Density electric efficiency and precise temperature control. They are much in demand, as are PHCo's Lo-Density Fuel Oil Preheaters that represent years of research to reduce fuel viscosity for clean burning, all with worry-free PHCo precision.
The Patch-King electric portable patcher is popular with municipalities and road maintenance contractors who can slip the insulated patch box into a dump truck or onto a flatbed and send it out, knowing the mix will stay hot all day long.
After over 60 years, Process Heating Company is now a true leader in a field that has come into its own. As you look over PHCo's terrific product line, keep in mind what has gone into its production. "Lo-Density" electric heating is the wave of the future when it comes to heaters for the process heat industry.
Supplier Directory Categories
Process Heating Company, Inc. is also listed in these categories:
Technical Articles