Profile Home
About

Protomatic, Inc. is a CNC precision machine shop specializing in CNC precision machining as well as prototype and short-run production. We are capable of 3, 4, and 5-axis micro-machining, laser engraving, engineering services, and many other technical processes which set us apart from the typical run-of-the-mill CNC precision job shop with which you may be more familiar. We offer design support for your prototyping applications or manufacturing for your precision milling and multi-axis turning applications. Protomatic manufactures components and assemblies for a variety of industries, focusing mainly on medical and aerospace applications.
In February 1971, William Wetzel founded Protomatic as a high-quality prototype and short-run production machining operation. The company is located in a modern 30,500 square foot facility in Dexter, Michigan - west of Ann Arbor. With well over three decades of operation and hundreds of years of combined experience in materials, Protomatic excels in engineering, CNC milling, CNC Turning, with manufacturing and assembly of custom OEM parts and products.
One of the most discerning characteristics of Protomatic in comparison to our competitors is our familiarity with a vast range of materials. We work with rubbers, metals, and plastics, of course, but our experience with the engineering of elemental materials and superalloys sets us apart from the competition.
Through our large facilities, diverse capabilities, vast equipment resources, and conservative, steadfast business practices, we at Protomatic have been able to supply fast, efficient service to countless satisfied customers for nearly four decades. We have become a leading contract manufacturer of CNC precision machining components, high-precision prototypes, and short-run machine components and assembly. Our standards of quality are ensured through a complete process of testing and state-of-the-art quality inspection.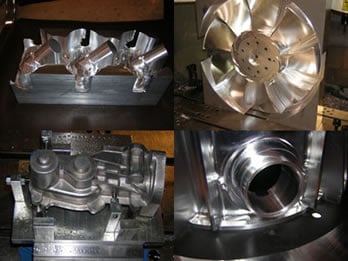 Protomatic has a highly qualified and experienced team of employees who are committed to on-time delivery of high quality parts at competitive pricing. High standards are ensured through a complete process of testing and state-of-the-art quality inspection. Protomatic is an ISO 9001, ISO 13485 registered company and is compliant with AS 9100D, DFARS, and ITAR export licenses.
Markets Served
Technical Articles