About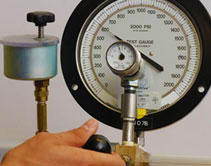 Your Miniature Pressure Gauge and Cockpit Accelerometer Specialists

Since 1960, QED has been a leading supplier of miniature gauges to the aircraft, aerospace and defense industries.

QED designs and builds each instrument with the utmost attention to detail, as if the safety of every flight depends on the workmanship of our gauges... because in many cases, it does.

About Us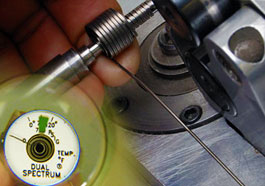 Specialization is key to QED's commitment to high-quality, competitive pricing and on-time delivery. Our large inventory of component parts and proven designs is the foundation for building application-specific instruments that fit your particular needs. We take an in-house approach, closely monitoring design and fabrication to ensure that quality, price and delivery meet your expectations.

QED is certified by DNV to ISO 9001 and AS 9100 quality standards and is approved by major OEMs and the FAA.
Quality Control

At QED/inc., quality is integrated into application specific designs and then built into every instrument we deliver. Our in-house approach to manufacturing means that we can closely control the design and fabrication to ensure that the products we deliver meet or exceed customer requirements.

Our philosophy is that quality is the focus of every employee. Quality does not come from inspection alone, it's engineered into every product that bears the QED name.

QED Takes Gravity Seriously

Since the 1950s our Cockpit Accelerometer has been the Preferred G-force instrument used by the Military in 28 Countries, including Pilots of Trainer and Transport Aircraft Worldwide.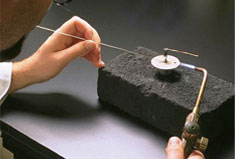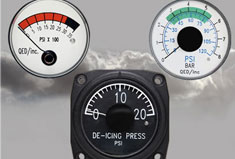 Supplier Directory Categories