About

QuinStar Technology, Inc. designs and manufactures millimeter-wave products for communications, scientific, and test applications. We excel in millimeter-wave products, microelectronic assembly, rapid prototyping, and mass customization. We serve both established and emerging markets with system applications in the commercial, scientific, and defense arenas. We are AS9100:2009 Rev C / ISO 9001:2008 certified.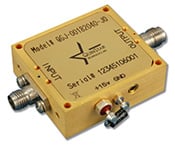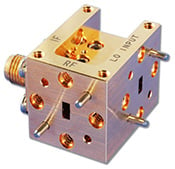 Our work helps advance emerging applications in wireless technologies and radars. Capitalizing on our past engineering achievements, QuinStar leads the way into the future. QuinStar products include standard catalog components; specialized high-performance active and passive components; and fully integrated and customized assemblies and subsystems.
QuinStar customers span the globe. Our experience includes working with all major research institutes, high reliability space flight payloads, and volume production of military hardware.
With comprehensive design and manufacturing equipment and facilities on site, QuinStar develops and produces customized assemblies and subsystems from any starting point in your application development cycle and based on any degree of specification.
Our engineering team can work from a conceptual design or convert a functional block diagram or circuit schematic into a customized assembly or subsystem. We are also well positioned to economically and efficiently manufacture an assembly or subsystem on a build-to-print basis.
From our well-equipped machine shop to our clean rooms, from our plating facility to our grinding room, QuinStar is committed to maintaining a state-of-the-art equipment capability — and qualified personnel — to provide end-to-end, in-house manufacturing. Our full-cycle approach to manufacturing saves our customers time and money.
Supplier Directory Categories
Technical Articles

High-Efficiency, Ka-band GaN Power Amplifiers
(RF, Microwave, and Wireless Components)
Abstract-This paper reports the design and performance of state-of-the-art GaN MMICs and a fully packaged Ka-band SSPA. Incorporating harmonic tuning, the MMICs produce power levels up to 10 W CW with... (
View Full Article
)