About

If you're still looking for the best resistors, you've found them.
Caps, Coils and Delay lines too!
RCD HISTORY - Committed to Quality for more than 40 Years!
A very simple business philosophy has been responsible for the steady growth of RCD. It's called 'commitment'. Since our inception more than 40 years ago, RCD's corporate energies have been channeled into the research, design, development and production of components with uncompromising levels of quality. We are committed to offering a broad line of standards and custom products at competitive prices, with the engineering expertise and manufacturing capabilities to serve your particular requirements.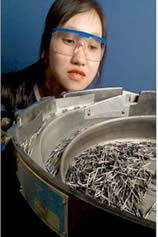 ZERO DEFECTS
Other manufactures make claims about PPM quality levels as if they were proud of them. RCD believes that one defect is one too many. Whether we ship 10 or 10 million pieces, every single part should conform to spec.
Our 'ABZED'™ (Absolute Zero Defect) Continuous improvement Program is resulting in ever improved quality levels, via emphasis on total quality, just-in-time delivery, total preventive maintenance, employee involvement, and simplicity. At RCD, "zero defects" isn't a slogan, it's a state of mind.
Over the past dozen years, RCD was the only major U.S. resistor manufacturer to achieve a flawless track record according to Government-Industry (GIDEP) records. To learn more and see how 7 other manufacturers fares, click here to view the article.

PRODUCT RELIABILITY Continuous Monitoring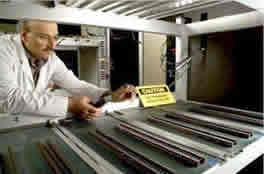 Throughout each level of design, development, testing, and production, there is a sincere dedication to quality. Our resistors are designed to surpass MIL specifications, and are continuously monitored at various stages of the production cycle via SPC (Statistical Process Control) techniques.
Mil-I-45208 Quality Assurance
Mil-STD-790 Reliability Program
GIDEP Participant
Mil-STD-45662 Calibration Program
DLSC Certification No. 0016723
Defense Supplier under FSCM 56637

ENGINEERING R & D – Committed to Innovation
Continuous research is conducted towards the design of new and improved products. Keeping abreast of material and production developments. RCD has been able to achieve significant breakthroughs in pricing and performance.
Using highly advanced test equipment, our engineering group has probed extreme conditions to determine optimum materials, designs, and production techniques that will result in highest reliability.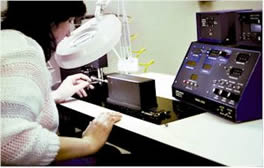 MANUFACTURING – Diversified Capability Enables the Lowest Prices and Fastest Deliveries in the Industry!
Our New Hampshire factory serves as headquarters for our various operations. Sales, Engineering, Manufacturing, Final QC, Inventory and Reliability functions are conducted here. The N.H. plant manufactures primarily smaller quantities and SWIFT™ orders, as well as precision, custom, and military devices. Additional products are produced in Europe, while low-cost volume efficiency is attained at the Caribbean and Asian facilities.

SHORTEST LEADTIMES IN THE PASSIVE COMPONENT INDUSTRY!

Our 2-billion piece inventory assures immediate delivery on even the largest requirements! And if unavailable from stock, our exclusive SWIFT™ (Ship Within FiftyTwo hours) service allows us to ship most non-stock or non-standard items in as little as 3 days!
Supplier Directory Categories