About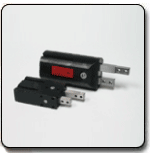 In 1968, R&I Manufacturing Company started out with a single product called the DURA-SLIDE linear positioning device. It was a tough, economical unit designed for the small parts assembly operation. Since then, the product line has grown, along with the company's reputation for high-quality, low-cost part placement devices. From automatic parts to intricate electronic components, R & I grippers, escapements, slides and pick-and-place units work hand-in-hand with the leading names in the automatic assembly business.
Today, R&I Manufacturing has a nationwide network of sales and application technicians ready to assist you with your automatic assembly needs. If they don't have a unit that will do the job, they have the experience to customize one. That's why they say that they are "America's Partner in Assembly Automation."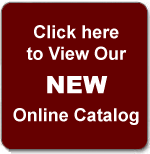 R&I Manufacturing is the home of the DURA brand name of part placement devices for automatic assembly. Check out their extensive line of DURA products: Dura-Grip, Dura-Slide, Dura-Scape, Dura-Trans, Dura-Tac and Dura-Place. R&I Manufacturing's DURA line of products can surely fill all your needs in the automatic assembly industry and if they don't their expert in house engineers and technicians will custom design one for you.
Supplier Directory Categories