Profile Home
About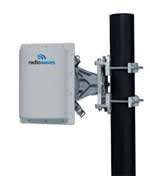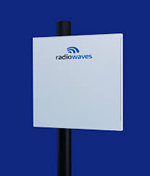 RadioWaves, an Infinite Electronics company, offers a diverse product range of high-quality microwave antennas from 1.3 GHz to 86 GHz for Point-to-Point and Point-to-Multipoint applications supporting all unlicensed and licensed band requirements. Applications include telecommunications backhaul, WiMAX broadband wireless bands, ISM, LMDS, broadcast, enterprise applications. RadioWaves is known globally for their high performance, reliable construction and design and flexible delivery capabilities.
History
Founded in the early 1980s, RadioWaves, Inc. has grown from specialized beginnings to become a major leading international provider of antennas for various microwave and broadband wireless applications. Initially, RadioWaves focused on multi-element phased antenna systems and components for low frequency communications. Then RadioWaves started developing special purpose antennas primarily for the portable and fixed broadcast and millimeter wave markets. The success of Radio Waves innovative design in these markets lead to Radio Waves growth into what is now one of the leading microwave antenna manufacturers in the world.
RadioWaves is headquartered in North Andover, MA, 35 miles Northwest of Boston. RadioWaves supports a wide range of design, engineering, and production activities in a modern environment at our "Antenna Design Center of Excellence." Radio Waves has developed a number of "firsts" in the microwave antenna industry, including the first integrated "slip-fit" microwave antenna design and the first LMDS hub antenna to meet stringent CS2 requirements. RadioWaves specializes in designs that maximize system performance. The company's test and manufacturing equipment supports product development activity through 110 GHz, including a 900-ft antenna test field. RadioWaves is the world leader in commercial millimeter wave antennas for applications such as 60 and 80 GHz e band, PTMP (point-to-multipoint) and small cell backhaul.
Radio Waves, Inc. is also listed in these categories: