About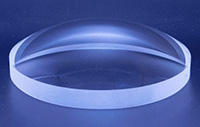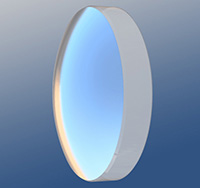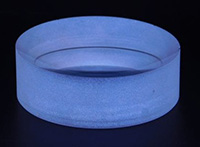 Founded in 1995 by optics manufacturing experts (in both commercial and military optics), Rainbow Research Optics Inc. (RROI) has been exclusively serving the High Precision Optical Markets in the United States and around the world. We specialize in Custom Prototype and High Precision Optics applications. We also provide High Volume Quantities for Production lines of OEM system manufacturers.

Rainbow Research Optics has a well-organized production system. Our systems have been audited and registered with ISO 9001:2015 standards. This enables us to keep Very High-Quality Standards and to deliver the products with Unprecedented Turnaround Times, Competitive Price Levels, and Superior Quality. These superior quality, delivery, and pricing features are what sets RROI apart from other optics manufacturers.

Our goal is to satisfy our customers with high precision, reliable quality, fast turnaround and competitive prices so that each customer can feel confident and comfortable in using RROI's optics in their applications. That's exactly why RROI's customers rely on Rainbow Research Optics as their optics supplier.

HIGH-QUALITY STANDARDS
Our quality systems and production methods are among the best in the industry. Specializing in lenses, mirrors, windows, and coatings, we are maintaining Surface Irregularities of Lambda/20 and Scratch-Dig of 10-5 on a consistent production basis. Our quality systems are audited each year by a 3rd party ISO registrar. We are proud of the quality systems we have in place and we owe our success to our high-quality standards. Our optical products are used in some of the highest-end optics applications known to the industry. Because of our stringent quality systems, our optics have been in space and an integral part of instruments used to solve the mysteries of the world. To find out more about our ISO status, click here.

UNPRECEDENTED FAST DELIVERY
Depending on your requirements, RROI is able to produce and deliver our optical products in 1-2 weeks. This fast delivery holds true for our custom optics and our standard off-the-shelf items. Our fast delivery system is due to our large stock of raw materials, our in-house machine shop used to fabricate any tool or fixture in a day, our thousands of test plates and grinding tools, hands-on experienced experts, and well-organized ISO 9001:2015 production flow. Material delivery is often the biggest slowdown of lead-times. We are able to beat the lead times of our competitors because we use a proprietary method of maintaining appropriate levels of stock raw material. Because delivery times do vary on a per project basis, please request a quote to see how we can help you meet your required delivery schedule.

COMPETITIVE PRICES
With Rainbow Research Optics you can feel assured that our Technically-oriented company structure, fast delivery system, in-house one-stop production facility, coating processes, and ISO production systems, will be backed by very competitive pricing. We regularly audit our pricing matrix to ensure it is in line with the most competitive industry requirements. Our prices are not set in stone. If you have a pricing requirement or a desired price point, we will work with you to meet those pricing requirements.
Supplier Directory Categories
Rainbow Research Optics, Inc. is also listed in these categories: