About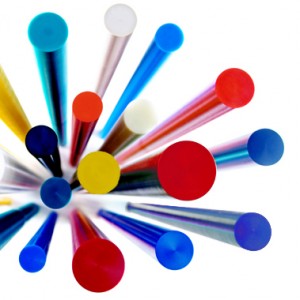 Redwood Plastics works with you to find solutions for a variety of problems including shock, abrasion, noise, wear & friction.
We have the capabilities to mold, machine, and fabricate, a wide-range of high quality, custom components.
Our technical experience ranges over many industries, call us today for the most cost-effective plastic solutions.
Materials/Plastic Varieties Available: UHMW, Polyurethane, Cast Nylon, Acetal, PET, FRP (Fiberglass Grating and Structural Shapes), PTFE, Industrial Laminates, Acrylic, Polycarbonate, Flexible Vinyl, High Performance Plastics, as well as finished parts.
Why Plastics?

There are many important reasons for replacing traditional materials with plastic:

Cost effective alternative to traditional materials, such as metal, wood, rubber
Less wear – Reduce & eliminate wear on mating surfaces
Higher performance – Plastics have outperformed other materials as much as 2 to 20 times. Lower coefficient of friction, reduced noise, reduced wear on mating surfaces, reduced electrical consumption, and steady bulk material flow
Less abrasion – Material formulated to handle various types of abrasion
Lower lubrication & maintenance – Can be eliminated or significantly reduced
Reduced impact & vibration – Eliminate structural damage due to shock, vibration, and impact
Corrosion resistant – Unaffected by most corrosive environments
Improved safety. Reduced injuries & claims – Lighter than metals, easier to move around and handle
Lighter weight – Easier handling and installation, and reduced shipping costs
Lower material costs, reduce downtime, lower maintenance costs
Reduced noise – Reduce/eliminate noise concerns
Aesthetics – Modern-looking shapes & colors




Supplier Directory Categories
Redwood Plastics is also listed in these categories: