Profile Home
About
For 100 years, Rieker® Inc - a leading manufacturer of accurate, rugged inclinometers, tilt sensors, and accelerometers - has provided angle and slope measuring solutions for Aerospace/Defense, Aviation, Construction, Marine and Transportation industries.


Rieker offers a full line of rugged and reliable inclinometer sensors and accelerometers for measuring tilt angle of any object with respect to gravity. User configurable input ranges up to 360° with analog or digital outputs available, along with LCD displays with audible and visual alerts. Hazardous location certified sensors (ie CSA and ATEX) available.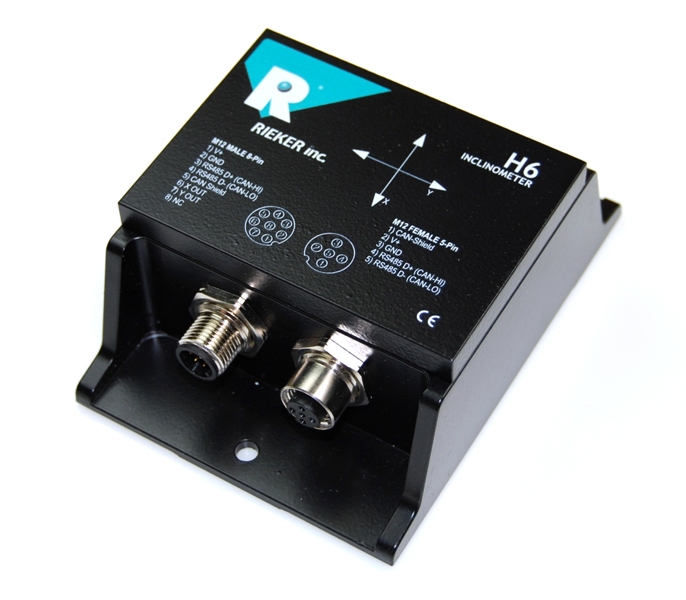 Designed to notify, warn, control, or display information when needed - these electronic units continue Rieker's tradition of excellence for meeting the increasing need for advanced vehicle and equipment tilt monitoring and controlling.
Rieker instruments offer temperature compensated, all-weather inclinometers offer variable range settings, various outputs such as 0..5VDC, 4..20mA, RS232, RS485, CAN, in single and dual axis packages (switch outputs and relays optional). Rieker's static and dynamic accelerometers are compact, accurate, and shock resistant to 10,000g with ranges from ±3g to ±100g.

Rieker's SlopeAlert™ Tilt Warning System is a reliable, low-cost tilt switch solution for determining in-range and out of range tilt conditions. Connected to a lamp, horn, or solenoid relay, this compact single or dual axis unit can indicate both safe and unsafe conditions and provide a control signal to shut down equipment. The rugged, weatherproof construction stands up against harsh environments and severe vibration.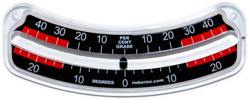 Rieker's mechanical or 'ball-in-tube' inclinometers provide instant and accurate tilt indication, will not rust or freeze up, and come in multiple degree settings with custom color zones.
This web site contains examples of Rieker Inc's products to suite a variety of applications. If you have an application that requires custom specifications, please contact one of our application experts today with your requirements. One of their engineers will be happy to speak with you.
Rieker, Inc. is listed in these service categories:
Technical Articles

Accuracy vs. Resolution
(Tilt Sensing)
The often confusing but important difference with inclinometer sensor output is whether accuracy is the same as resolution. In mechanical testing and measurement, it is often important to understand... (
View Full Article
)

RAD2 Remote Angle Display System from Rieker
(Sensing and Measurement Instruments)
Rieker Electronics introduces The RAD2 Remote Angle Display System with new rugged sensor options for line array positioning. This handheld battery powered digital LCD display box can be matched with... (
View Full Article
)