About
Bringing the World of Optics to You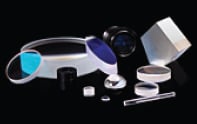 Ross Optical Industries, founded in 1988, is not only a designer and manufacturer of catalog precision optical components but also a major designer and manufacturer of OEM optical components and optical systems
The company has over 20 years experience in the design, prototyping, volume production, coating, and assembly of optical products used in a variety of applications ranging from R&D, electronics, semiconductors, pharmaceutical, biomedical, and military and defense applications. ROSS is ITAR approved.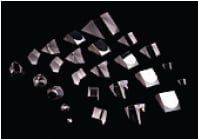 Ross Optical has world class coating and manufacturing capabilities at their facility in El Paso, Texas. The company has the expertise and manufacturing resources available to custom design, prototype, and volume manufacture optical products and assemblies based on your projects requirements. Their experienced and skilled engineers will ensure you get the best design for your application.
Optics By ROSS means you are receiving the most cost-efficient, highest quality optical products available in the industry. Their machines and instruments are all state-of-the-art. The company has the technical resources to produce your designs or accomplish complete design and prototype, as well as volume production.
Ross Optical Industries can save you money by inventorying "your" optics and delivering to your schedules.


OPTICAL COATINGS


SPHERICAL OPTICS


PRISMS
Supplier Directory Categories
Ross Optical Industries is also listed in these categories:
Technical Articles