About

SAB is a focused supplier to the Automation and Robotics Industry, providing cable solutions that meet, exceed and set new standards in the flexible cable market. They ensure their customers' success by providing experience, speed, service and a dedication to quality.
SAB the North American distribution center, stocks and services the needs of the robotics and automation industry with world leading flexible high quality cable technology and outstanding experienced customer service. All SAB products are manufactured by our company SAB Brockskes in Germany. SAB Brockskes is a proven leader in the development and manufacturing of flexible cable and continuous flex products for over 64 years. SAB Brockskes adherence to product quality, ISO 9001 certified, has proven itself in thousands of the world's most demanding robotic and automated applications. All of SAB Brockskes cable products are produced at a single facility in Viersen, Germany ensuring a strictly controlled manufacturing environment producing consistently high quality product.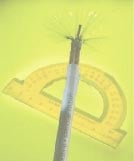 SAB's level of speed and service as a capable supplier is unmatched, as SAB offers an extensive inventory and product line of flexible and continuous flex control, data and servo cables. These cables are available as off-the-shelf products from SAB's Fairfield, NJ facility. SAB lives up to its name in not only flexile cable but flexible manufacturing. Special cables can be designed, manufactured and delivered in just 3-4 weeks, and even faster in special circumstances!
The SAB product line provides complete solutions using the latest cable development and manufacturing technologies. SAB Brockskes long history of flexible cable manufacturing enables SAB to provide cables for almost any application.
SAB is pleased to offer worldwide approvals including UL, CSA, CE, and VDE Certifications to most of the product line. Other approvals include MIL, <HAR>, IEC, and JET.
Supplier Directory Categories
SAB North America is also listed in these categories: