About
SSI Technologies, Inc., is a privately-held company incorporated in Janesville, Wisconsin, USA, which produces components such as sensors and sensor-based monitoring systems, and powdered-metal components for automotive and industrial applications. The company was formerly a subsidiary of the Parker Pen Company. It was purchased from Parker Pen in 1982 as Sintered Specialties, Inc. The corporation's name was changed to SSI Technologies, Inc., in 1984.

The company's headquarters are located in Janesville, Wisconsin, a community of 60,000 located in southern Wisconsin about 120 miles northwest of Chicago, Illinois, 70 miles west of Milwaukee, Wisconsin and about 45 miles south of Madison, Wisconsin, the capital of the State of Wisconsin.

The company has about 450 employees. They are located in two buildings in Janesville with nearly 145,000 square feet of manufacturing and office space. The company has sales offices in Marburg, Germany and Tokyo, Japan. Sintered Specialties Division is registered to the ISO9001-QS9000 international quality standard.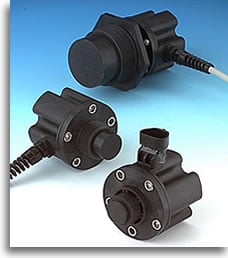 SSI has two operating divisions:
The company's currently offered products for automotive and industrial applications include:
Passive variable reluctance and solid-state rotational speed sensors
Piezoresistive, bulk-micromachined absolute pressure sensors (3 to 5,000 psi)
Ultrasonic fuel level and level/distance sensors
High-temperature stainless steel powder metal products by way of structural, full density, controlled porosity and metal injected molded (MIM) manufacturing capabilities.


Supplier Directory Categories
SSI Technologies, LLC is also listed in these categories: