About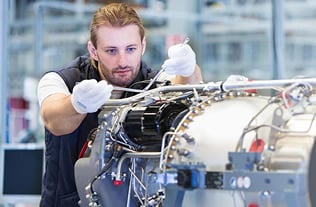 Safran Helicopter Engines, the world leader in helicopter engines, is the only manufacturer doing business exclusively in this market. With the broadest range of turboshafts, providing from 500 to 3,000 shaft horsepower, Safran Helicopter Engines' ambition is to be the first-choice manufacturer for the entire helicopter industry and, thus, to sustain this market growth.
It has 6,300 employees worldwide, with 5000 based in France. In 2014, they produced and delivered 832 new engines, and repaired around 1700 engines.
Since its foundation in 1938, Safran Helicopter Engines has produced over 72,000 turbines. The company has more than 2,500 customers in 155 countries. Safran Helicopter Engines has 15 sites and operates on each continent, providing its customers with a proximity service through 36 distributors and certified maintenance centers, 18 Repair & Overhaul Centers, and 90 Field Representatives and Field Technicians.
Safran Helicopter Engines' subsidiary Microturbo is the leading European manufacturer of turbojet engines for missiles, drones and auxiliary power units.
Supplier Directory Categories
Safran Helicopter Engines is also listed in these categories: