About

The Samuel Pressure Vessel Group is an integrated team of world class pressure vessel suppliers operating cooperatively within the manufacturing segment of Samuel, Son & Co., Limited.
Each of the pressure vessel companies within our group has developed unique strengths and innovations that make our group a leader in many markets. Our group's pressure vessel fabrication abilities are virtually limitless. Whether you need an ongoing supply program for small standard vessels or if you have a one-time need for very large engineered to spec pressure vessels, our team of over 800+ professionals is ready to meet your needs.
By joining together and sharing our knowledge in specific areas such as purchasing, technical design, lean manufacturing, welding, ERP and many other areas; the Samuel Pressure Vessel Group is uniquely positioned to provide our customers with the most complete range of solutions and best overall value in the pressure vessel industry.
We look forward to earning your business and providing you with "Excellence Under Pressure."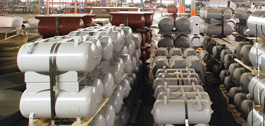 Air Receivers

We ship throughout North America from one of the largest inventories of standard ASME air receivers. Nearly all air receivers from 12 gallon to 5,000 gallons ship within a day.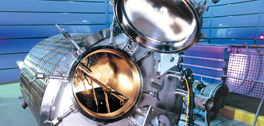 Custom Vessels

What separates SPVG from other vessel fabricators is the diversity of our capabilities and our aggressive "can do" attitude towards tackling challenging jobs. More than 75% of the SPVG's business is comprised of custom vessels.
Supplier Directory Categories
Samuel Pressure Vessel Group (SPVG) is also listed in these categories: