About
E Verify
Founded in 1971 in San Jose, California, San Jose Delta is an ISO 9001:2008 certified, ITAR registered manufacturer of high purity alumina ceramic materials. Utilizing 25,000 sq. ft. of manufacturing space, we perform precision machining, grinding and polishing services on a variety of materials that include alumina, MACOR® Machinable Glass Ceramic by Corning, Aluminum Nitride (AlN), Boron Nitride (BN), Sapphire, Beryllium Oxide (BeO) and other ceramic-like materials. Additional services offered include thick and thin-film metalizing and plating, laser marking, component assembly, and laboratory services.
www.sanjosedelta.com

San Jose Delta, Inc. is a registered BeO fabrication facility.

San Jose Delta, Inc. is a fabricator of MACOR® machinable glass ceramic with an in-stock selection of rods, bars and sheets online. Visit our webstore at www.sanjosedelta.com/macor or give us a call 408-727-1448 x119.
Materials
Alumina Ceramic 94%-99.9%
Aluminum Nitride (AlN)
Beryllium Oxide
Boron Nitride
Boron Carbide
MACOR® - machinable glass ceramic
Quartz
Sapphire
Silicon Nitride
Zirconia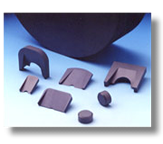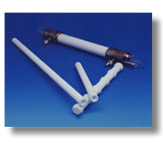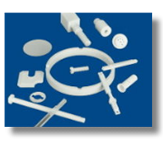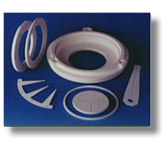 Supplier Directory Categories
San Jose Delta Associates, Inc. is also listed in these categories: