About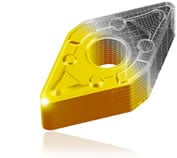 Sandvik Coromant is the world's leading supplier of tools, tooling solutions, and know-how to the metalworking industry. With extensive investments in research and development, we create unique innovations and set new productivity standards together with our customers. These include the world's major automotive, aerospace, and energy industries.
Sandvik Coromant has 8,000 employees and is represented in 130 countries.
We are part of the business area Sandvik Machining Solutions within the global industrial group Sandvik.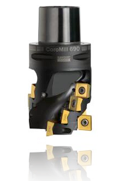 The tools
Our insert program contains a wide assortment of designs and grades for all types of turning operations in different workpiece materials. We also have unique cutters for the milling of various materials and use in mixed production. Regardless of hole style, we provide a wide range of high performance drilling products for high productivity.
The Coromant Capto® tool holding system is a great option for standardization across all machines in the workshop. The Tailor Made service provides you with the freedom to specify your own tool dimensions with fast delivery.
Supplier Directory Categories