About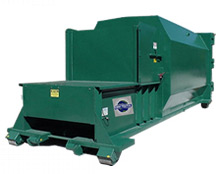 For over 20 years, Sebright Products, Inc. has been designing, manufacturing, installing and servicing waste compaction equipment. Founded in 1978 and Incorporated in 1984 by Brent Sebright, President and Lee Murray, Vice Present, in Hopkins, Michigan, their dedication to manufacturing the highest quality industrial equipment in the industry has earned Sebright Products the reputation of the "Cadillac" of the waste handling equipment industry. But manufacturing rugged, reliable equipment is only the beginning of their commitment to their customers, they also offer turnkey installations and after the sale service that is second to none.
You may ask, why buy a luxury car when an economy model might do the trick? The answer is simple: Long term reliability for your capital investmen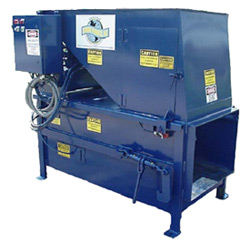 t.
Building equipment to withstand high volume and heavy duty industrial applications has allowed them to build the best for the everyday applications as well. Their equipment can be found outside most any location where large enough volumes of trash are generated or transported to, such as: Apartment Complexes, Nursing Homes, Convenience Stores, Grocery Stores, Strip Malls, Shopping Malls, Restaurants, Casinos, Resorts, Hotels, Amusement Parks, Raceways, Conventions Centers, Industrial Parks, Manufacturers, Distribution Centers, Mail-order Houses, RV and Manufactured Housing Manufacturers and Installers, Recycling Centers, Transfer Stations, Automobile Manufacturers, Bakeries, Donation Drop Off Centers, Pharmaceutical Companies, Hospitals, Correctional Facilities, Laboratories, Food Processing Plants, Office Buildings, Department Stores, Universities, Municipalities, Government Offices, Construction Sites, Dairies, and more! See their Customer List (link to Installations Page) for a sampling of the companies using Sebright Products equipment.
Sebright Products offers a diversified selection of compaction equipment, each model is featured in one of their many Sales Literature links - you can find these under the specific Products heading that fit your needs. If you need assistance in determining the best model for your application - PLEASE EMAIL THEM and they will be happy to help!
Supplier Directory Categories
Sebright Products, Inc. is also listed in these categories: