About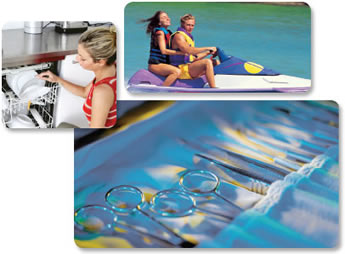 A worldwide network of excellence, dedication and intelligence
Sekisui Voltek is the global leader in the development of high-performance flexible polyolefin substrates. As a High-Performance Plastics Company within Sekisui Chemical groups, we are an integral part of a worldwide network dedicated to problem solving, continuous improvement and complete customer satisfaction. Our own expertise is augmented by that of the other Sekisui Chemical groups, giving you the benefit of more brilliant minds than you ever thought possible.
As a US-based company, we make it easier for you to get product design assistance and development support when you need it.
Sekisui Voltek has manufacturing facilities in Massachusetts and Michigan, and sales offices located throughout the United States – making us the leading manufacturer of crosslinked polyolefin foam in North America for over 40 years.
Let us solve your application problems.
Aesthetics
Physical Properties
Performance Characteristics
Supplier Directory Categories
Technical Articles

Berry Amendment Compliance
(Composites, Textiles and Reinforcements)
The Berry Amendment (10 U.S.C. §2533a) prohibits the Department of Defense from the purchase of the following articles or items, unless items have been grown, reprocessed, reused, or produced in the... (
View Full Article
)

RoHS 2 Compliance
(Composites, Textiles and Reinforcements)
Restriction of Hazardous Substances (RoHS 2) - EU Directive 2011/65/EC restricts the use of certain hazardous materials in the manufacture of various types of electronic and electrical equipment. (
View Full Article
)