About
SemiProbe designs and manufactures the most innovative and modular probing, inspection and test solutions available today. Our customers include Universities, Government Research Labs, and a broad range of semiconductor companies developing both existing and innovative, emerging technologies including MEMS, nanotechnology, optoelectronics, photovoltaics and more. With hundreds of installed systems across five continents, we provide cost-effective test systems and accessories to meet a wide variety of applications from R&D through production.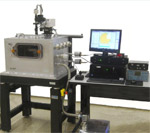 Specialty Probers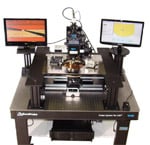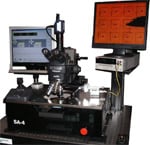 Manual & Semiautomatic Probers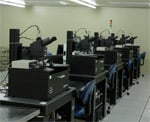 Inspection Systems
We believe we have the solution to help meet the challenges you face. The Probe System for Life (PS4L) is designed based on SemiProbe's patented adaptive architecture. Unlike traditional systems, all foundation modules – bases, stages, chucks, microscope mounts, microscope movements, optics, manipulators and more - are interchangeable, making the PS4L the consummate solution for many different applications and budgets. This unique modular design enables customers to acquire test capabilities that precisely match their requirements. More important, as the environment or test conditions change, the PS4L can easily be field-upgraded to meet these new demands. With this design philosophy, PS4L customers realize substantial time and cost savings over traditional probe systems because they do not need to invest in a new platform when wafer size, levels of automation, or test requirements change.

And with over 60 years of direct, hands-on experience, we deliver application specific and customized solutions to help you solve your most difficult test challenges quickly and cost effectively. Our commitment to you is to empower you with the latest technology you need to help lower the cost of test and improve your time to market.
Supplier Directory Categories
SemiProbe is also listed in these categories: