About


The Company
Founded in 1951, German-based SEMIKRON is a family enterprise that employs 2500 people worldwide. SEMIKRON is the market leader in the field of diode/thyristor modules, enjoying a 37% share of the worldwide market. (source: IMS Research, "The worldwide market for power semiconductor discretes and modules" 2008).
Worldwide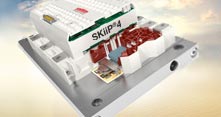 SEMIKRON comprises of a global network of 35 companies, guaranteeing a fast and competent support on-site.
Production strategy
SEMIKRON is a leading global semiconductor manufacturer with 3 chip production sites, 5 module plants, 7 Solution Centers and headquarters in Germany. SEMISTACK®s, power assemblies with integrated driver, cooling, DC-link-capacitors and protection functions are manufactured as standard or user-specific performance in the solution centers.
Investment
Over a period of two years, SEMIKRON is investing EUR 70 million into the expansion of its production locations. The company's headquarters in Nuremberg is doubling the chip production capacity and further expands the new Technologies division.
Application expertise
Today, 44 Gigawatt wind capacity is powered by SEMIKRON technology. 94 Gigawatt (Source:BTM Consult ApS, 03/2008) is the total installed wind capacity since 1993. "SEMIKRON inside" has become a trademark for new markets such as renewable energy and hybrid vehicles as well as industrial applications such as electric drives, welding machines, lifts, power supplies, pumps, conveyor belts, trains and trams.
Modern Technolog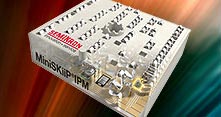 y
Spring contacts allows for electrical contacts without soldering. Avoiding solder fatigue, spring contacts are resistant against shock, vibration and corrosion and provide a high temperature cycling in harsh industrial environments.
When using SKiiP® Technology, a pressure contact technology, the soldered copper base plate and solder layers are omitted. Therefore modules with SKiiP® Technology have fewer solder layers and have a 25% better thermal resistance compared to leaded modules. This guarantees a longer service life time.
With SiNTER Technology the chips are not leaded but sintered by a cold weld to the ceramic. In combination with SKiiP® Technology the module is 100% lead-free.
Portfolio: From Technology to Systems
The broad range of products provides you with the exact power semiconductor device you require for your installation; discretes,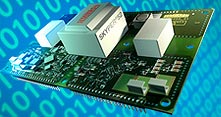 modules or systems. More than 30 years ago SEMIKRON invented the first ever insulated power module, SEMIPACK®, whichhas become a trendsetter product and accepted as industrial standard.
Quality and Environment
SEMIKRON has an integrated management system and is certified according to DIN EN ISO 9001:2000, VDA 6.1, OHRIS Work Security Management and has an environmental management system according to DIN EN 14001 and EMAS. All products are lead-free according to the RoHS directives.
Supplier Directory Categories
Semikron, Inc. is also listed in these categories: