About

Measuring
Speed
and
Direction
of Technology
Magnetic Sensors play an important role in different industrial applications and have become increasingly popular in the recent years. Magnetic Sensors, incorporating Hall Effect and Variable Reluctance technologies, provide a range of sensor solutions including speed and direction measurement to position and proximity sensing. Magnetic Sensors have provided efficiency, reliability, and durability which have respectively played a pivotal role in promoting new designs of today and development of more advanced innovative designs of tomorrow while remaining cost effective. We at Sensoronix, strive to bring to the table over 20 years of experience in custom design and manufacturing quality Magnetic Sensors and our goal is to provide full support for your Magnetic Sensor requirements from prototype design to production.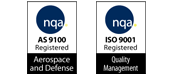 Why Sensoronix?
Sensoronix is proud to have gathered a team of dedicated professionals with decades of success and experience in Magnetic Sensor technology and has created an advanced full service manufacturing organization that:
Possesses innovative design and manufacturing capabilities.
Specialized in customization per customersâ?? exact requirements.
Emphasizes on Research and Development for New and innovative designs.
Has capabilities to produce low and high volume production quantity manufacturing.
Has very efficient work flow management to ensure quality and efficiency.
Has maintained its reputation for high quality products and services while staying price competitive in the market.
Supplier Directory Categories