About
Sensor Technologies is a Japanese industrial camera manufacturer with more than 27 years of experience.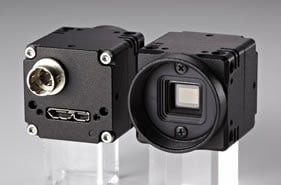 Our company specializes in the development of advanced digital and OEM cameras for machine vision, industrial, medical, microscope, military and traffic applications. Sentech's worldwide team consists of over 60 dedicated individuals represented in four countries.
Sentech America opened its operations in Dallas, Texas in 1999. Sentech America has since established itself as a premier provider of digital camera solutions worldwide. Our office works closely with the company's network of distributors in Germany, Italy, United Kingdom, Israel, Hong Kong, Singapore and Canada.
Continuous Innovation
With over half of our team being design engineers, we have the infrastructure and technical ability to build industrial grade cameras for any level of system integration. This includes:

Standardized industrial and medical cameras

Innovative advancement of market technologies

OEM products built to customer specifications
Due to the company's ability to customize its standard cameras and build custom products, Sentech has been able to help our customers reduce their product/engineering costs and be more competitive in the markets.
Unique Capabilities
Sentech is unique in its degree of support. Case and point, if a customer lacks technical expertise, we provide onsite engineering assistance. We also provide bidirectional support with our developing engineers in the US and Japan.
At Sentech, we truly strive to provide our customers with state-of-the-art products, the most aggressive pricing, comprehensive administrative support, and unequaled technical support in the market.
Supplier Directory Categories