About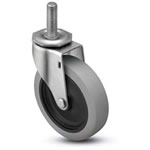 Shepherd Caster Corporation is a leading designer and manufacturer of cutting edge mobility solutions for a variety of OEM markets. For over 50 years they have prided themselves on responding to their customers' needs with outstanding quality, on time delivery, and excellent value at competitive prices.
Their casters, found throughout a variety of industries including medical, store fixtures, electronic equipment, material handling and institutional, have long been a benchmark for quality and design in the industry.
Shepherd Caster Corporation has an experienced sales force and international distributor network ready to assist you in finding the caster that is best for your mobility needs. If the right caster is not available among their thousands of standard products, they have the design expertise, manufacturing knowledge, and capability to create a custom solution to meet your needs.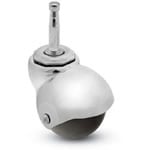 Shepherd Caster Corporation is an affiliate of the Colson Group, Inc. and a Colson Associates Company. Colson Associates is an international association of autonomous manufacturing and service companies. The Colson Group, Inc. and its affiliates manufacture and market casters, wheels and related products. Together these companies are the world leader in the production of light-duty to heavy-duty casters. They operate 23 plants in 11 countries.
When you purchase a Shepherd caster, it's a matter of pride for them and trust for you.
Supplier Directory Categories
Shepherd Caster Corporation is also listed in these categories: