About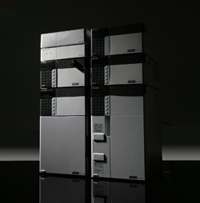 Shimadzu Scientific Instruments (SSI) is the American subsidiary of Shimadzu Corporation, headquartered in Kyoto, Japan. Founded in 1875, Shimadzu is a $3 billion multinational corporation with three major divisions: Medical Diagnostics, Aerospace/industrial, and Analytical Instruments. The Analytical Division is one of the world's largest manufacturers of analytical instrumentation and environmental monitoring equipment.
Headquartered in Columbia, Maryland, SSI was established in 1975 as a distribution center providing analytical solutions to a wide range of laboratories and lab-services providers in the Americas.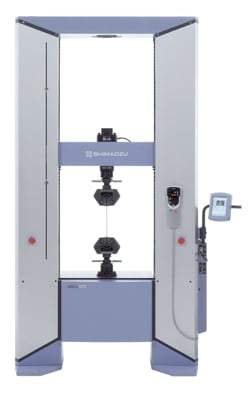 Today, SSI's focus is expanded greatly beyond distribution. Steady and controlled growth has seen the opening of nine regional offices across the United States; a state-of-the-art Customer Training and Education Center; Shimadzu U.S.A. Manufacturing, which supplies high-performance liquid chromatographs (HPLC), gas chromatography mass spectrometers (GCMS), and other high-tech products to the U.S. market; and, most recently, a Mass Spectrometry/Biotech Applications Laboratory and a Physical Measurement Laboratory.
SSI offers a full line of analytical measurement and testing instrumentation for a broad range of applications in science and industry. Products include chromatographs (HPLC/UHPLC, GC); mass spectrometers (GC/MS/MS, LC/MS/MS, MALDI); spectrophotometers (FT-IT, Fluorescence, UV-VIS-NIR); atomic spectrometers (AA, ICP); X-ray spectrometers (EDX, XRD, XRF); thermal analyzers; Total Organic Carbon (TOC) analyzers; data systems/software; particle size analyzers; balances (semi-micro, electronic, analytical, top-loading, portable, moisture); and various materials testers (universal/tensile, hardness, capillary/flow, endurance/fatigue).
By partnering with customers and listening to their needs, Shimadzu's people continue to develop and manufacture analytical instruments that deliver results faster and more efficiently than ever before to meet the needs of researchers, scientists, and manufacturers around the globe.
Supplier Directory Categories
Shimadzu Scientific Instruments, Inc. is also listed in these categories: