About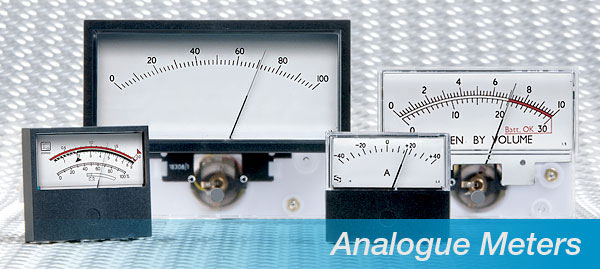 Sifam Meters
Sifam specialises in the design and manufacture of analogue meters.
Sifam manufactures a full range of superior analogue panel meters typically produced for general industrial electronics, process and audio applications.
http://www.sifam.com/meters.asp
All Sifam meters have moving coil movements and are generally available for use on AC or DC as ammeters, milliammeters and voltmeters. All models incorporate taut band movements offering sensitivity as low as 50µA conforming to BS89, EN 60051 and IEC 60051. Most can be optimized to individual preferences with a range of options to include supply type, signal input values, bezel style and more. If you are not familiar with the Sifam range of meters our Meter Selector can assist in choosing the meter best suited for its purpose. The Meter Selector presents multiple options that filter your preferences to offer the most appropriate meter for your application. If styling is critical, just click on the image of your choice to discover its suitability for your project.
Presentor - AL
Audio Level Presentor optimised for vu performance available in threee sizes each in four styles. read more
Presentor - FR
Fast Response Presentor optimised for PPM equivalent performance available in three sizes each in four styles. read more
Presentor - Industrial
The Presentor range of DC and AC analogue moving coil meters is available in four sizes each in four styles. The modern flexible styling meets stringent design and economic requirements. read more
Vintage
Classic designs for both audio and industrial applications, complimenting your 'retro' style panel. Now featuring internal LED illumination options. read more
Supplier Directory Categories