About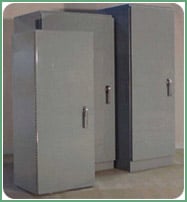 Signature Enclosures' roots in the fiberglass industry reach back nearly 50 years. For the past 20 years, they have specialized in the manufacture of fiberglass enclosures for numerous industrial applications. Their response to their customers' search for a reliable manufacturer with a high quality product has led to their reputation as the premier source for fiberglass enclosures.
More recently, Signature Enclosures' customer base has widened to include those in the instrumentation field. Their Safe Haven Series is designed specifically for recorders and controllers. They are pioneers in this area, having developed the first full line. Signature Enclosures will customize their standard line to meet your individual needs, with astonishing turnaround speed from your PO to delivery at your facility. Modifications and alterations are their expertise. Your price will be based on their standard line, not as a "special order", so there is never sticker shock with Signature Enclosures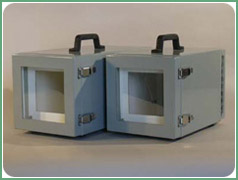 .
Signature Series fiberglass enclosures for industrial applications are available in free-standing or wall-mount design and are constructed to NEMA 4X standards to protect against harsh and rigid environments. They are available with optional insulation, and again, Signature Enclosures' pricing is always based on their standard line. Delivery time is typically 3 to 4 weeks after your purchase order is received.
There is never any charge for engineering, as Signature Enclosures works with you to design your unique product. All of their tooling is done in-house, saving you time and expense. They use the highest quality materials in the industry, including all stainless steel hardware. Signature Enclosures can match your color choices to better represent your corporate image.
Supplier Directory Categories
Signature Enclosures is also listed in these categories:
Technical Articles