About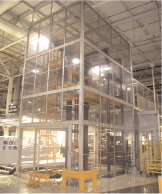 Simplex Isolation Systems is one of the most prominent names in modular cleanrooms, softwall curtains, strip doors, separation and process isolation.

Since 1979 our innovations have set new standards in modular, expandable cleanroom components, industrial enclosures, isolation curtains, hardware and new product development. When it comes to meeting your needs for a clean, safe, energy efficient environment, look to Simplex for endless possibilities. Simplex parts and materials perform with optimum efficiency, last longer, and save you money. And we offer some of the best warranties in the business.
Designing and Building Innovative Cleanroom and Isolation Products
Simplex has come to be regarded as a product line of innovation and performance. Our unique strip doors and mounting systems like Bonded Bead, Flex-Track and accessories like GatorJaw are designed for quick installation.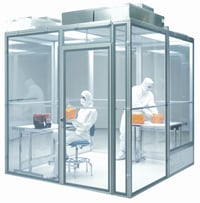 Our Bonded Bead mounting system is a favorite of the industrial and food service sectors where extended product life makes a genuine difference. The ability to use our components and enclosures to achieve Class 8 (Class 100,000) to Class 4 (Class 10) levels of cleanrooms makes Simplex the isolation component of choice for the high-tech industry. And at whatever level you use Simplex products, you are always backed by industry expertise, product knowledge and the best warranties in the market.

Ease of Installation - Simplex enclosures go together quickly, and since all our enclosures are custom built for your application, they work the first time.

Find out what NASA, JPL, Raytheon, Mercedes-Benz and Sony already know --- Simplex offers the best solutions for controlled environments.
Supplier Directory Categories
Technical Articles