Profile Home
About
ABOUT US
Designed to Survive
When designing a product, we consider all aspects of the environment in which the product operates. Some of these variables include maximum/minimum temperature, pressure, submersion in fluid, transient voltages, and more. With over 35 years in engineering for harsh environments and over 3,000 models and counting, our experience allows us to design for your product's longevity.
Custom Applications
Do you have specific requirements for a sensor? If we do not currently produce exactly what you are looking for, we can create the sensor from scratch, assuring all of your requirements are met. To get started, contact our sales team, visit our website to use our Sensor Design App, or fill out an inquiry.
Innovation: Smart and Edgy
With technology advancing so rapidly, we are continuously researching new methods to meet the evolving demands of our customers. With several patents and more on the way, our advancements offer customers increased reliability, decreased machine down-time, and a proactive approach to sensing technology.
Made in USA
Our products are engineered and manufactured at our state-of-the-art facility in the Blue Ridge Mountains of Western North Carolina. Our employees and representatives from all over the world have come together with one mission: to produce the best and most reliable sensing products available at the most fair price possible to our customers.
VIEW OUR FLIPBOOK and learn more about our high performance products for speed, motion, and temperature sensing.



AUTOMOTIVE, RACING, AND PERFORMANCE

Our Products See You to the Finish Line, and Beyond!
At Smith Systems, Inc., we are known for having the most reliable products on the market. Year after year, we provide several race teams with their crank triggers, turbocharger speed sensors, and temperature sensors. Our sensors run in Formula I, Le Mans racing, Drag Racing, Rally Car racing, Stock Car racing, and Kart racing. We also have products sold through your favorite racing companies, branded as their own.

Some of our sensors have been sought after for "exclusivity" to keep a competitive advantage!

Designed and Produced in the USA
Our products are not only built exclusively in our facility in Brevard, NC, the components are also sourced locally and domestically. We are proud to bolster and support our nation's economy by offering jobs to members of our local community. We organize all of our build processes within our manufacturing facility with the utmost quality in mind.

Product Customization
At Smith Systems, Inc., we encourage teams and companies to entrust their individual ideas into the design. We welcome collaboration with the many variables of performance design.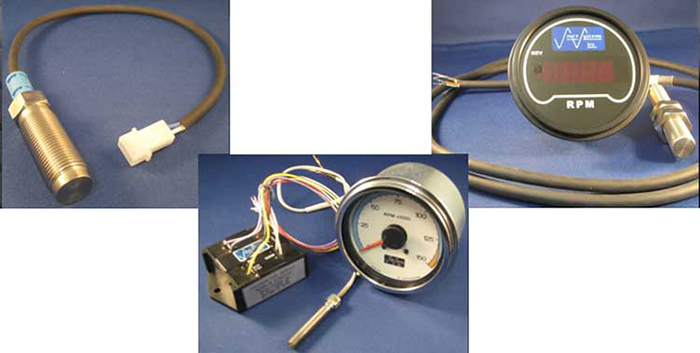 RAIL AND PUBLIC TRANSIT

Wherever You Go, We Travel With You
Thanks to our stellar reliability and competitive prices, our sensors are installed on tens of thousands of passenger and freight trains, as well as buses and trolleys. If you use any sort of public transportation, we are probably on it with you.

High Quality Materials and Product Resilience
Smith Systems, Inc. products are tested extensively per industry standards. With over 40 years of experience,we know what works in your environment. Materials are hand-chosen by a group of engineers based on reliability, affordability, and lead time.

Built to Your Requirements
Give us your dimensional requirements, input/output requirements, and/or preferred configuration, or simply ask for a concept or proposal. We make a variety of speed, motion, and temperature sensors that can withstand whatever they are subjected to. Smith Systems, Inc. can also design sensor and cable harness assemblies with lower change-out time. Ask us about how to begin the process, or simply download our app from our website!

Reputation for Reliability
We know that traveling safely and without delay is very important to you. Smith Systems, Inc. is committed to offering the most reliable sensors on the market today. We strive for perfection in each of our two thousand models - and counting.



AEROSPACE

Smith Systems, Inc. has produced products that have orbited our planet, and traveled to other areas in our galaxy.

Our sense e manufactured meticulously with consideration for all design aspects and requirements associated with the product's application.

We have products that have been utilized in various aircraft applications such as:
- Helicopters
- Fighter jets
- Space flight and space flight support
- Unmanned flight applications
- Prop-sync in multi-engine applications



MINING EQUIPMENT

Smith Systems, Inc. has been producing sensors for mining equipment for over a decade. Our experience in designing for harsh environments in the rail, racing, aerospace, and automation industries has resulted in us producing some of the most robust sensors available.

We offer improved aftermarket replacements for standard and OEM products at very competitive prices. Generally, our products last longer and are easier to obtain, with lower lead times than the OEM. Also, we offer custom cabling associated with the mining equipment. We are always open to design and produce a custom replacement to meet your needs.



PROCESS AND PRODUCTION EQUIPMENT

Smith Systems, Inc. designs, engineers, and manufactures speed, motion and temperature sensors to operate on automation and production equipment all over the world.

Some of the industries we serve include:
-Pharmaceutical processing
-Food processing
-Oil and gas pipelines
-Farm equipment
-Power generation

Our products are custom-designed to survive in each application to provide maximum life expectancy and to reduce replacement time at a reasonable and competitive price. Our products are produced at our production facility in western North Carolina.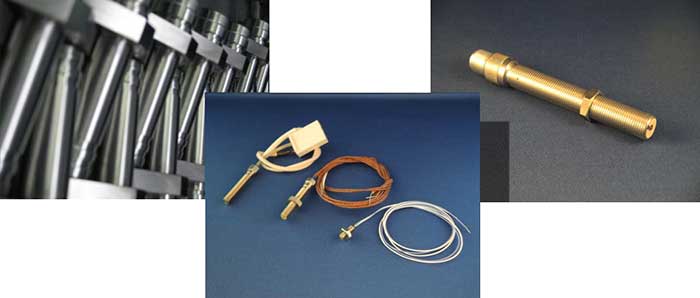 Technical Articles