About
Products and Solutions for Industrial Automation
In industrial automation, Softing is a specialist for fieldbus technology and has established itself as a world-leading partner for networking automation systems and control solutions.
Softing provides customers the key technology to connect devices, controls and systems with the leading communication technologies. In fieldbus technology, Softing is a world-class expert for Foundation fieldbus, PROFIBUS, and CAN/CANopen/DeviceNet. The company's wide range of expertise also includes Real-Time-Ethernet systems such as PROFINET IO, EtherNet/IP, Powerlink, and EtherCAT. Scores of major device vendors embed Softing's industry-hardened protocol software stacks and communication boards into their industrial products.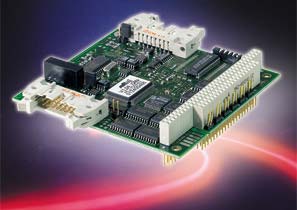 Softing has established itself as a provider of sophisticated diagnostic tools for fieldbus systems. For example, the new PROFIBUS Tester 4 fascinates with its all-important ease-of-use aspect while at the same time preserving the more in-depth diagnostic features required by networking experts. One example is the "Quick-Test" button. With a single mouse click a user is able to initiate a full analysis of a PROFIBUS network including electrical signal and protocol analysis. The result is displayed as a comprehensive graphical representation of the measurement results.
In addition, Softing offers supplementary software technologies for simple, manufacturer-independent communication between systems and devices. Softing supports technologies such as OPC (Openness, Productivity, Collaboration) and FDT (Field Device Tool) with its own conformant toolkits and the necessary components.
Early on, Softing recognized the significance of OPC technology for industrial automation. As a member of the European Steering Committee of the OPC Foundation, Softing actively contributes to the success of OPC. With its wide range of products and services, Softing is one of the market-leaders in OPC technology.
Many of the products and services developed by Softing since the company was founded in 1979 have become reference standards throughout the world.
Of course, Softing is also a dependable partner for customer specific projects. Engineering services include, but are not limited to, seminars, feasibility studies, certifications, hardware and software developments, and on-site optimization of control systems.
Supplier Directory Categories
Softing Industrial Automation is also listed in these categories:
Technical Articles