About
Specialty Product Technologies (SPT) is a group of industrial technology business units combined to form an Operating Company with a single senior management team and shared resources for functions such as Finance, IT, Logistics, Supply Chain and Engineering. The company was formed through the acquisition of market-leading businesses and consolidation of the manufacturing operations of these acquired companies. These include:





The most reliable industrial timers on the market
Modern industrial applications involve complex machines, filled with innumerable highly synchronized moving parts. A slight error in the coordination of these processes could result in a serious loss for the manufacturer, either through damage to materials, machinery, or loss of time. Eagle Signal timers enables industrial applications to run smoothly by delivering accurate, reliable results every time, ensuring that there's never a breakdown in machine operations.





The Industry Standard in Counters
Veeder-Root offers the broadest selection of rugged and economical electronic, electromechanical and mechanical counters. Veeder products encompass a complete line of totalizing, preset and predetermining electronic counters as well as diverse process and rate indicators. Veeder-Root, the world's best known name in counters, has provided non-stop performance and production monitoring in industrial manufacturing applications for over 100 years.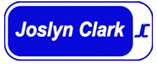 Demanding applications demand Joslyn Clark reliability
Our AC and DC contactors, medium voltage controllers, medium voltage vacuum contactors and combination starters are used in some of the most extreme industrial environments in the world. Just a few of the industries and applications our products are used in include water and oil pumping, coal and metal mining, compressors, HVAC, industrial electric furnace control, capacitor switching, rock crushing, crane control and lighting control.





Setting the standards for others to follow
For years, Superior Electric has been leading the way for high quality, durable, reliable electrical parts and components. Our extensive product offering is divided into two main categories: Voltage Control Components and Power Quality Solutions. Between the two, we have the manufacturing capability and engineering expertise to provide you with the products and services to meet the needs of your electrical application.





The Most Dependable Switches for the Most Challenging Conditions
Trusted to perform in some of the most extreme environments on the planet, NAMCO products are built to last. A major manufacturer for the nuclear power industry with a long history of innovation, we make products you can count on for when failure is not an option. Our comprehensive line of limit switches, proximity sensors, solenoids and other industrial controls offer the unparalleled performance you've come to expect from the NAMCO brand, and guarantee you can continue to count on us to continue to deliver the highest quality products in the business.





If you need cost effective, low maintenance, long lasting bearings and fasteners, look no further than Thomson Nyliner.
Thomson Nyliner industrial bearings and fasteners are manufactured to a high degree of precision and incorporate a number of technological innovations that set us apart from the competition. Made of a proprietary synthetic polymer, our bearings are designed to eliminate friction, noise and vibration while requiring virtually no maintenance, upkeep or replacement. They're the low-cost, corrosion resistant alternative to metal that will make your operation run smoothly and efficiently.
Supplier Directory Categories
Technical Articles