About
StaffordManufacturing – THE SUPER SOURCE FOR COLLARS AND COUPLINGS
Broad selection - 2600 parts and growing. Top quality. Unmatched Specials capability.
Stafford Provides Solutions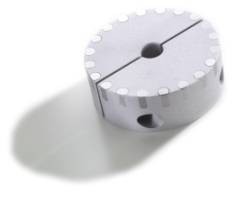 In their 30 years of experience in collars and couplings Stafford has seen thousands of interesting and unique applications. Stafford has incorporated many of them into their all-new Solution Series Catalog, including over 400 items – items you simply will not find anywhere else. You'll discover problem-solving components for:
Mechanical Power Transmission
Linear Motion
Ergonomics
Assembly
Pipe Systems
Medical Equipment
Marine Hardware
Tooling & Maintenance
Stafford's Signature Series Means Selection.
The Signature Series features over 1700 premium quality items, all manufactured in their Wilmington, MA facility.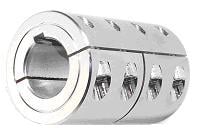 Choose from:
Shaft collars for round, square, hexagonal and threaded shafts.
Set screw, one-piece, two-piece and Stafford exclusive hinge collars.
A complete line of clamp-type shaft couplings.
Inch or metric (up to 6" I.D.).
Steel, stainless steel or aluminum.

While most items are in stock, any can be produced within just a few days.

Stafford's ever-expanding Signature Series is the first place – and last – place to stop when you need shaft collars and rigid shaft couplings..

Stafford Sets The Standard

When you need hard-working shaft collars for everyday applications, count on Stafford. Their value-priced Standard Series offers top quality, immediate shipment and wide selection.

Choose from:

Over 300 items in both inch and metric sizes, steel and stainless steel.
Set-screw collars, 1- and 2-piece clamp-type collars.
Our all-new, exclusive line of competitively priced hinge collars.

Stafford Is Serious About Specials

Let Stafford help with your really special problems. Since the day they opened their doors, Stafford has been proud to be your source for custom-produced collars and couplings. Count on them for expert engineering assistance. Rapid quotes. Invaluable experience, methods and tooling.

Materials: Alloy steels, high temperature stainless alloys, titanium, brass,
bronze, copper, Teflon, nylon and more.

Size: Outside diameters up to 14", inside diameters up to 13", lengths up to 24".
Clamping screws up to 1" diameter or as small as 0-80.

Strength: Larger parts with larger and or more screws to carry heavier loads.

Hardness: Standard parts can be case-
hardened for extra toughness. Thru-hardened
parts can be made from heat-treatable alloys.

Plating: Special plating (zinc,
nickel, chrome, decorative
chrome, for example) or surface
treatments (bright dip, electro-
polishing, clear or colored
anodizing) can be used to
enhance the appearance or
performance of any part.


Ultra-Precision: When a design calls for a part
with ultra-precise tolerances, call on Stafford. They often produce
specials with dimensional tolerances of under .001" and run-out and concentricity tolerances of under .001" T.I.R.

Multiple Functionality: Enhance the functionality of your part with O-ring grooves, press-fit pins, drilled clearance holes, drilled and tapped mounting holes, milled slots, cam surfaces, knurls, special threads (external or internal,) flanges, spherical bores, or wrenching flats.

Remember, Stafford can help your design by producing the perfect special. One or ten thousand. It's what they do. So talk to them about your application. Take advantage of their experience and improve your design.
Supplier Directory Categories