About
Your source for gear cutting tools, gundrills and reamers, coatings, tungsten carbide and machine technology in North America

Star SU: An Enterprise Cooperative

Star

SU is the go-to-market cooperative partnership of Star Cutter Company of Farmington Hills, MI, SU America, Inc., the US sales and manufacturing unit to Samputensili, S.p.A., and Bourn & Koch Inc. of Rockford, IL. The companies together represent the world's largest gear machine, tool and gear tool manufacturing producers. The headquarters of Star SU is located in Hoffman Estates, IL (Chicago), 30 minutes from Chicago-O'Hare International Airport. Star SU personnel are made up of the combined direct sales forces, sales engineering, sales administration, marketing groups, HR and IT groups of the four partnered companies. Star SU is a single enterprise managed by a single officer, reporting to an executive committee made up of the senior management of the three (3) companies. The three companies, while partners in Star SU, retain their individual private ownership as manufacturing units.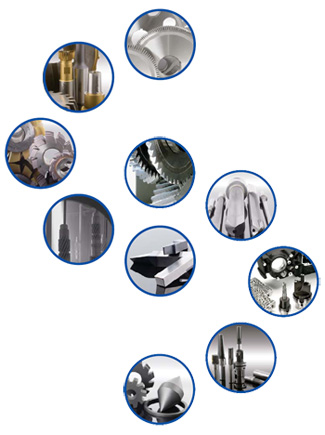 A comprehensive product line.

Our comprehensive gear cutting tool line has everything for your gear cutting needs, including patented solutions you will find only at Star SU.

Combined resources.

The combined resources of Star SU enable you to benefit from over 128 years of combined experience in the field of gear manufacturing. This includes expertise in the field of gundrills and reamers, functional and decorative coatings, and near net shape tungsten carbide blanks used in cutting tools, wear parts, and cold heading.

Investments in the future.

20% of our annual sales is invested into new technologies and production capabilities.

Certified quality.

Our cutting tool operations worldwide are quality-certified and have received several quality awards. Star SU offers many patented tool technologies with several active, established trademarks.

Anywhere in North America.

Given the combined sales and service network we are close to you in the US, Canada and Mexico.
Supplier Directory Categories