About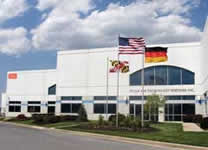 The STULZ Group, headquartered in Hamburg, Germany, coordinates the activities of a large family of enterprises with two major divisions, twenty-one subsidiaries, eight production plants in the United States, Europe, India, and China, and hundreds of sales and service partners around the globe.
STULZ stands for trust and strong community. They employ a workforce of over 4,000 people around the world. STULZ Air Technology Systems, Inc (STULZ-ATS), the US arm of the STULZ family, it located in Frederick, Maryland and is responsible for the research, development and manufacturing for all STULZ products delivered in North America.
As the technology leader in the industry, STULZ-ATS is dedicated to providing innovative solutions to critical environmental control needs. This is accomplished through the design and manufacture of highly energy efficient temperature and humidity control equipment for commercial and industrial applications.
Through a commitment to research and development, STULZ-ATS, continually strives to be the leader in industry innovations. Their focus to offer energy efficient products is demonstrated best in their utilization of EC Plug Fan Technology in combination with their unique design features in their computer room air conditioning equipment, and in their Ultrasonic Humidification line, which is 93% more energy efficient than humidifiers using steam and infrared methods.
This commitment to excellence, along with an industry exclusive standard two-year warranty, fast lead times, and outstanding customer service, make STULZ-ATS the perfect choice for environmental control needs.
STULZ-ATS helps their customers be more competitive and prepared for today's and future environmental challenges.
Precision Floor Mounted Air Conditioning: CyberAiR® Floor Mounted Air Conditioners ranging in capacity from 1 to 100 Tons, ideal for equipment rooms, laboratories, and other mission critical applications requiring 7x24 operations.


Ceiling Mounted Air Conditioning: CeilAiR® Ceiling Mounted Air Conditioners ranging in capacity from 1 to 10 tons, ideal for tenant renovations, conference rooms, modular offices, CAT Scan/MRI Rooms, and other building hot spots.

Ultrasonic Humidification: 2.2 – 39.6 lbs/hr Direct Room, Duct and Air Handler Ultrasonic Humidifiers use only 7% of the energy consumed by traditional steam and infrared humidifiers, and the adiabatic cooling inherent to the process adds BTUs to your computer room. Improved air quality and reduced maintenance costs result from the use of demineralized water which eliminates "white dust" in your space.

Desiccant Dehumidification: DESICAiR® Dehumidification systems ranging from 100 to 15,000 CFM, using desiccant rotor technology to dry industrial and commercial applications.
Customer Service: A global network of manufacturer representatives and sales partners ready to assist you with your environmental control project.
Product Support: In over 100 countries around the globe, highly qualified service technicians of STULZ Global Service take care of the operation, inspection, maintenance, and communication aspects of equipment manufactured by STULZ.
Their STULZ subsidiaries and reliable partners enforce their promise of service worldwide.
Within North America, STULZ-ATS Factory Service is capable of performing site evaluations, equipment start-up, emergency repairs 24/7/365, and preventative maintenance on all STULZ equipment in a critical environment.
Supplier Directory Categories