About
Global Reach. Local Support.
Torque wrenches – preset torque wrenches – click wrenches – interchangeable head torque wrenches – flat beam torque wrenches – tapered beam torque wrenches – dial torque wrenches – micrometer torque wrenches - wireless torque wrenches – RF torque wrenches – digital RF torque wrenches – Ethernet capable torque controllers – torque screwdrivers – torque calibration equipment – A2LA Certification - ISO/IEC 17025:2005 – Torque Calibration Laboratory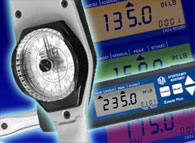 Torque Tools & Systems
From the simplest torque wrenches and torque screwdriver to the most advanced, Ethernet-capable multi-tool torque tool controllers, this is where you find them. And they all have the accuracy, quality and durability for which S/R is renowned!

Torque Testers & Calibration Equipment
When you need to make sure your tools - and the testers themselves - are accurate, this section is your destination for the right products for your requirements.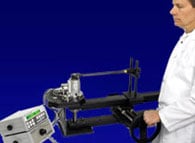 Specialty & Support Products
The products that make your S/R tools, systems, and testers even more versatile, productive and cost-effective are found in this section. Take a look around; sometimes the smallest items make the biggest differences!
S/R's Calibration Laboratories have attained Accreditation to ISO/IEC 17025. S/R is registered to the ISO 9000:2008 Standard.
Supplier Directory Categories