About
Summit Corporation of America is a world class, employee driven and environmentally progressive surface finishing organization. They support traditional and emerging global markets, cultivating new opportunities for technological advancement. They provide value added opportunities in quality, technical and economical solutions for their customers' supply chain management needs. They are committed to maintaining an ownership-focused staff with well trained, quality inspired employees.

Summit's Engineering Group is organized to diagnose problems and recommend solutions for your electroplated materials systems. Offering years of experience in Electro-Chemistry, Electronics and Mechanical Engineering, their technical group solves problems and offers solutions.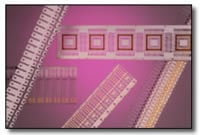 Plating technology development is the driving force behind SCA. They maintain a fully staffed Materials Laboratory Group equipped with the most modern research and development equipment available today, including a Scanning Electron Microscope (SEM) and Energy Dispersive X-ray Spectroscopy (EDS). They also have in-house Laboratory Plating lines for prototyping, pilot trials and testing as well as sophisticated Metallurgical and Chemical Labs.

But equipment is only as good as the people using it. SCA has the right people and the experience to put the equipment to good use. Their people understand both what the equipment does and what its limitations are. Their expertise and experience provide them the ability to interpret data within the context of the specific application, allowing for root cause approach to problem solving.
As a result, SCA can anticipate problems, offer solutions and recommendations that are more cost and performance effective. That's why, after more than fifty years, Summit Corporation of America continues to be an increasingly sophisticated source for precision
plated barrel and rack components, continuous coil stock, wire and stampings as well as other electroplated materials systems and technology.
Remember - SCA is your R&D partner. If you don't see what you need, ask. Chances are they are working on it or already have it. And if they don't, they'll set up a program to develop it. SCA often works with customers in partnership programs. They will set up a dedicated team that will work in conjunction with your R&D group to develop the processes that will meet your future requirements. They're that serious about technology and they're ready to grow with you.
Supplier Directory Categories