About

Sun Advanced Product Testing Lab in Longmont, Colorado, is a fully equipped environmental test laboratory. Sun Advanced Product Testing Lab employs the use of vibration, shock, altitude and temperature/humidity test machines to perform evaluations on products and package systems. All are designed, built and utilized to perform testing in accordance with NEBS, ASTM, ISTA, MIL-SPEC 810, RTCA/DO-160, UN/DOT HAZ-MAT and other specifications.
Vision Statement: To be the pre-eminent provider of package design and product testing services in the Rocky Mountain region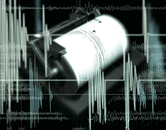 .
Fast facts:
Laboratory spans over 31,000 square feet.
Lab contains the most sophisticated and diversified equipment in the country.
Single source for dynamic, climatic testing as well as protective package consulting, design and test services.
Extreme ranges in test specimen size, weight and test severity levels are Sun Advanced Product Testing Lab's specialty.
Mechanical shock inputs from operational hazards, transportation to seismic events are genuinely reproduced on Sun Advanced Product Testing Lab test machines to evaluate product susceptibility and package performance.
Multi-axial testing is available to meet particular test specification requirements.
12 engineers with over 150 years of combined experience and degrees in packaging, mechanical & chemical engineering.
Multiple shock TABLEs of different sizes and capacity, several vibration TABLEs, a horizontal impact tester, compression testers, a complete prototyping modeling shop, and several corrugated testing devices.
Assistance throughout your product design cycle, including early mechanical design and evaluation, fragility assessment, package design prototyping, and package validation testing.
The lab is ISTA certified and tests to numerous standards such as MIL-STD 810,RTCA/DO-160, ASTM, NMF Rule 180 claims arbitration, ISTA, EDS 6-1, MEER, and customer unique specifications. In addition, Sun Advanced Product Testing Lab is one of very few Dell certified labs in North America.
Supplier Directory Categories
Sun Advanced Product Testing Lab is also listed in these categories: