About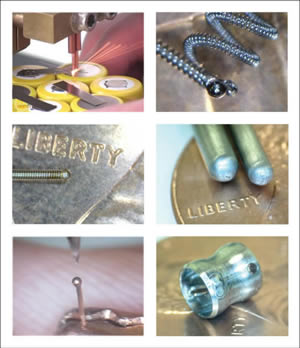 Sunstone Engineering LLC is dedicated to providing innovative and versatile welding and engraving products at affordable prices. Sunstone specializes in designing, engineering and manufacturing fine spot micro welding and engraving solutions. Our product line includes Laser, Pulse Arc, Capacitive Discharge, AC, and Hot Bar Reflow welding systems that are used in a variety of research and manufacturing fields and industries.

Over the years, our areas of expertise have grown substantially. The need for micro welding has steadily grown thanks to product and technology innovations that seem to constantly be pushing the limits of how small we make things. As this trend continues to progress, Sunstone will continue to be the premier leader of micro-welding equipment, thanks to our commitment and dedication to innovation.

Today, our products are used by many prestigious organizations ranging from Apple Computers, NASA, MIT, GE, HP, Lockheed Martin, Boeing, to multiple government and military agencies, and others. Regardless of the size of your company, or your budget for equipment, we would love to have the chance to work with you on your specific welding needs. Our customer support starts before the sale and it continues on for as long as you need. This is one of our biggest priorities, as well as one of our biggest strengths. We would love to hear from you as well, so please Contact Us with any of your questions, comments, concerns, or requests.
Supplier Directory Categories
Sunstone Engineering is also listed in these categories: