About
ABOUT US

Surface Armor protective films will seal in the magic of your product.
Protective films help to prevent blemishes that will take the customer's attention away.

Surface Armor's protective films cover a wide range of product types in numerous industries. Some materials that we specialize in protecting include:

WHAT MAKES US DIFFERENT?
What makes us different from our competitors is the way that we carry out each order.
That at Surface Armor we believe in being Flexible, Quick and Reliable.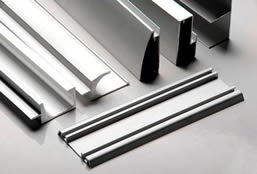 Don't put your product at risk by shipping it without Surface Armor protective film. If you are a first-time customer, we would like to offer you a free sample of our product that can ship to you today.
Whether it's that critical first order, or those equally critical follow-on orders, Surface Armor can help you deliver your unique brand of magic every time.
• FREE Samples Can Ship Today
• Minimum order = 1,200 sq ft, not a life-time supply
• Most orders ship within 2 business days
• Roll dimensions of your choosing
OUR SERVICES
We Perforate Rolls
Using the right amount of protective film on your product has never been easier than with our perforation servies that we provide. Surface Armor is able to provide perforated rolls to our client between 3 inches and 72 inches long. By filling out a sales form that details how much protective film your business needs, we will be able to provide you with easy-to-handle perforated rolls of film.
Die Cutting
If you have a specific design or shape in mind for your product, out die-cut services can ensure that your product is well-protected. WIht our technology and experience, we have the capability of creating film in a die-cut option that can fit any product design.
Converting Services
Surface is prpud to provide your business with roll dimensions of your choosing. Whether it is your first time working with us, or your tenth, we want to make sure that you get the protection your product needs.
That is why we offer converting services that allow us to create the dimension that you need.
Supplier Directory Categories
Surface Armor LLC is also listed in these categories: