Profile Home
About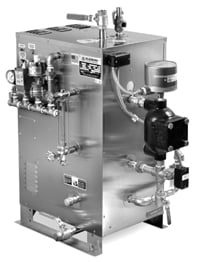 Sussman Electric Boilers are 97% Efficient with a Vertical Design for a Small Footprint
Sussman Electric Boilers is your one stop shop for all your Steam and Electric Hot Water Boiler requirements. We provide efficient and State-of-the-Art electric steam generators for a variety of applications, from HVAC to food processing.
All of our carbon and stainless steel generators meet or exceed NEC, CSA, UL standards and ASME Boiler Codes.
Our boilers are factory-tested and ready for immediate use after a quick and easy installation that only needs water and electrical hook-ups.
Whether you need a miniature steam generator rated 3KW-20kW (3PPH-60PPH) or an industrial boiler with outputs of up to 5000PPH steam and 9200MBH hot water, Sussman Electric Boilers can meet your boiler needs.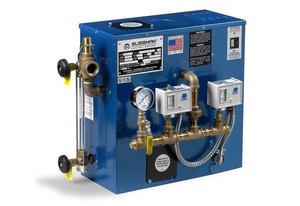 Our Steam and Hot Water Boilers Include:
Electric Steam Boilers in carbon steel and all-wetted metal parts stainless steel for fast, economical steam production for sterilizers, autoclaves, pharmaceutical applications, kettles, vessels, industrial plants, laboratories, food processing applications and more
Vertical Electric Hot Water Boilers that provide hot water for industrial processes, freeze protection or standby heating
Humidification Generators that produce low pressure steam especially formulated for HVAC applications for humidity controlled environments
We strive to provide the latest in steam technology for our customers so that
they can depend on clean, quiet and reliable steam at the flip of a switch.
All of our boilers are engineered for simple operation, easy installation and
low maintenance with no on-site products of combustion and minimal heat loss.
Technical Articles