About

Swiger Coil Systems, A Wabtec Company is focused on the rapid design and manufacture of AC and DC motor coils.

Swiger Coil Systems is also America's leading traction motor manufacturer and provider of traction motor overhaul and remanufacturing services.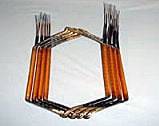 Swiger Coil Systems, A Wabtec Company is a Cleveland, Ohio company founded in 1975, and ISO certified in 1994. Swiger Coil Systems began by supplying industrial electric motor repair shops with rapid service manufacturing of form-type motor and generator coils. As Swiger Coil grew, we invested by adding more people and capabilities, and then expanding into manufacturing coils for OEMs, primarily those building large AC and DC motors, and producing coils as well as traction motor overhaul and remanufacturing services for the mass transit industry.



Product capabilities now include large edgewound coils, solenoid coils, special transformer coils, high energy coils and many others. Swiger Coil Systems rebuilds and manufactures AC and DC traction motors, reactor assemblies and controller assemblies for the mass transit industry. In addition, Swiger Coil manufactures and supplies many components such as pole pieces and armature and stator laminations. Swiger Coil also manufactures OEM and repair components including complete wound generators for the Wind Turbine Industry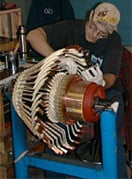 Swiger Coil Systems has grown from its original three employees to a company that currently has more than 200 employees doing business in numerous countries and throughout North America. Swiger now occupies more then 200,000 square feet of manufacturing space in Ohio.

Swiger Coil has grown to become North America's leading supplier of traction motor services and equipment as well as the leading motor coil manufacturer. All of our employees pride themselves in Superior Customer Service.

Swiger Coils Systems is an active member of the Council of Smaller Enterprises (COSE), a division of the Greater Cleveland Growth Association, American Public Transportation Association and a member of the National Association of Manufacturers.
Supplier Directory Categories
Swiger Coil Systems, A Wabtec Company is also listed in these categories: