About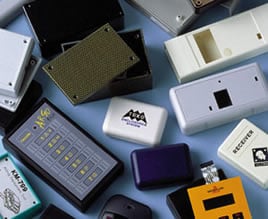 TEKO Enclosures, Inc. is the exclusive importer of TEKO enclosures from Italy. We are a division of OKW Enclosures, Inc. and are based in Bridgeville, Pennsylvania. Our brief is to market and sell, factory direct, this exciting range of enclosures.

TEKO enclosures are highly versatile and are designed to provide tailor-made solutions for housing your electronics. To provide these solutions, TEKO has invested heavily in a modern manufacturing facility in Bologna, Italy.

TEKO have more than 40 years of experience in the design and production of high quality products. Our highly qualified engineers will work with you through every stage of your design process.

Quality Assurance
Our Quality Assurance Department maintains control over all incoming material, with process audits, final inspection and tool calibration. This ensures consistent quality every time you take delivery. TEKO is certified: UNI EN ISO 9001-94.

Customizing
From your engineering drawings, we can supply all your machining requirements, enabling you to receive the enclosure ready for your assembly work, immediately on receipt.

By utilizing this service, not only do you save time, but also, your costs can be better controlled as there is no wastage.

Our customizing workshop offers a wide selection of finishing options: drilling, punching, CNC milling, EMI-RFI shielding, lacquering and silk-screen printing. We can also mold the cases in alternative materials and colors, or even manufacture custom designed moldings.
Supplier Directory Categories