About
Reaction Injection Molding (RIM) and Polyurethane (PUR)
Thieme Corporation offers custom reaction injection molding (RIM) production services specializing in polyurethane foam material systems. Polyurethane (PUR) is an ideal material to combine a complex and aesthetically pleasing part design with such functional performance properties such as mechanical strength, chemical and corrosion resistance as well as thermal and acoustical insulation.
Thieme is set up to run numerous polyurethane material systems which are ideal for the modern designer. Their closed loop production systems run, rigid polyurethane foam systems, elastomeric, structural and solid polyurethane foam systems to offer you the widest array of part performance criteria. This provides OEMs and their designers a greater flexibility in designing for both sides of the part, A and B.
With over 40 years of RIM experience, tooling engineering and over 4,000 RIM applications, Thieme is poised to provide the state-of-the-art RIM production process with economic efficiency. Your project will benefit from their team of designers and RIM engineers that will cradle your project from concept to annual production.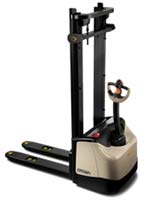 Thieme has the ability to mold small annual production runs (100 parts per year) to hundreds of thousands parts per year. With on-site engineering, CAD, custom molding, production, painting, EMI shielding, and logistic capabilities, Thieme services top OEMs in all markets including medical, industrial, analytical, laboratory, agricultural, heavy equipment, automotive, recreational and electronics.
Applications using Reaction Injection Molding and Polyurethanes include: medical device enclosures and housings, electronic encapsulation, glass encapsulation, insert molding, automotive energy absorbing blocks, sound absorbing foams, automotive spoilers, instrument panels and exterior trim, agricultural housings, consoles, panels and cladding, material handling trays bins and work piece holders, electronic enclosures, structural foam parts and many more. With the combination of Thieme, RIM and PUR, there is no limit to what can be made a reality.
Do What Thermoforming and Fiberglass Layup Can't Do
!
Advantages of RIM

Large Part Molding (up to 85 lbs in a single shot)


Vary Wall Thickness in a Single Part without Sink or Distortion


Make Single Shot Housings and Enclosures (3-6 sided)


Low Annual Part Production Runs


Use Low Cost Tooling


Design For Both Sides of the Part (A & B)


Mold in Inserts and Functional Aids


Build In Repeatability and Reproducibility


Dimension Stability


Chemical Resistance


Weatherability

Supplier Directory Categories
THIEME GmbH & Co. KG is also listed in these categories: